Sliphorn:(noun) A slang term for the Trombone that was popular with jazz musicians in the late 19th century.
Society:(noun) An organization formed for a particular activity.
Welcome to the Sliphorn Society Web Site!
Formed in 2018 in the south sound area of Washington State, the Sliphorn Society strives to promote Trombone music from early jazz to modern classics and beyond. We are a group of Trombone enthusiasts with great knowledge and ability, from students, teachers, professionals and retired musicians.
Shows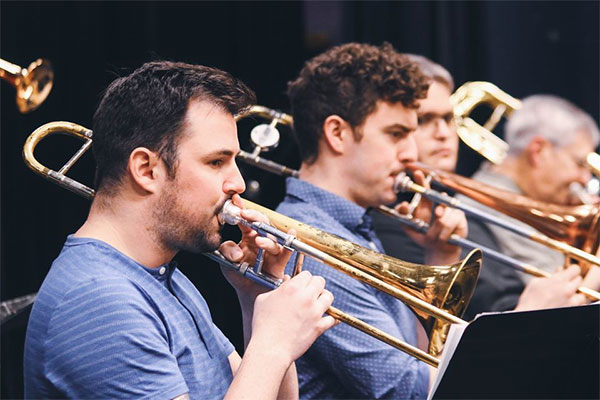 Don't miss the Spring Finale Jazz Concert! Here's the skinny:
Date: Tuesday, June 7th, 2022
Time: 7:00 PM
Where: Tacoma Community College
6501 S 19th St., Bldg: 2, Tacoma, WA
Also streaming LIVE on Facebook
Join us for our last concert of the academic year! You'll get a taste of Count Basie, Sammy Nestico, and Stan Kenton to name a few.
The concert is FREE to attend at Tacoma Community College and will also be streamed on Facebook Live.